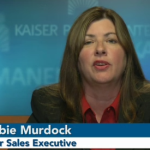 Historical
Click here for most up to date information
IRS Notice 2011-36 request for comments Mandate Penalty
San Diego Union Tribune 2.5.2013 Pay Fine or Not?
Under ACA premiums will rise for some Small Biz and lower for others  california health line.org
Most EmployER's will keep Group Plans Chicago Tribune 3.7.2013
What is Employer Health Requirement   kff.org  4 page pdf explanation 2009
Blue Shield FAQ's 8.25.2014 13 pages
final.regulations.mandate.2.10.2014
IRS Notice 2012-58 full time employees for Mandate
See also AB 1083 page 51
(b) All carriers writing, issuing, or administering health benefit plans
that cover employees of small employers shall be subject to this chapter if
any one of the following conditions are met:
(1) Any portion of the premium for any health benefit plan or benefits
is paid by a small employer, or any covered individual is reimbursed, whether
through wage adjustments or otherwise, by a small employer for any portion
of the premium.
(2) The health benefit plan is treated by the small employer or any of the
covered individuals as part of a plan or program for the purposes of Section
106 or 162 of the Internal Revenue Code.
steveshorr.com
The IRS just came out with a new ruling on avoiding the penalty if you have an employer who has a non calendar year plan and you can't enroll 1.1.2014.  Notice 2013 – 42
L.A. Times 6.1.2013 AB 880 Medi Cal Gomez reports that firms over 500 may be penalized if any workers go on Medi Cal.
Myth: Employers will stop offering health coverage to their workers under the Affordable Care Act.
Fact: Multiple independent analyses by organizations, including the RAND Corporation, Urban Institute and Mercer, have found that employers will continue to offer health coverage to their workers under the Patient Protection and Affordable Care Act. And there's real-life evidence to support this conclusion: When health reform was enacted in Massachusetts, the number of businesses offering insurance in the state actually increased.
• Read the RAND Report
• Read the Urban Institute Report
• Read the Mercer Report
Click here for FREE quotes for Small Employer Coverage.
With all the delays, what is the actual Effective Date?
Mandate delayed till _________  for under 100 lives.   Please note that while the mandate for employers over 50 lives has been postponed one year, there is still a requirement to inform employees of the availability of group coverage and/or their options in Covered CA – the Exchange.
The Internal Revenue Service (IRS) has announced transition relief for employers with 50-99 full-time plus full-time equivalent (FTE) employees in 2014 that meet specific eligibility requirements. For employers that meet these conditions, no Employer Shared Responsibility payment (penalty) under section 4980H (a) or (b) will apply for any calendar month during 2015. For qualifying employers with non-calendar-year health plans, this applies to any calendar month during the 2015 plan year, including months during the 2015 plan year that fall in 2016.  In order to be eligible for this relief, an employer must certify that it meets the following conditions: click here to read more.
*****
Check out the Pros & Cons of Proposition 72  
California Health Insurance Act of 2003 (SB 2)
Institute of Governmental Studies University of California Berkeley
The November 2004 election ballot will include Proposition 72, a referendum that seeks to repeal the Health Insurance Act of 2003 (SB2) passed by the legislature and Governor Gray Davis (see bill documents associated with SB2). The Health Insurance Act requires companies with 200 or more employees to buy health insurance for workers and their families by 2006. Firms with 50 to 199 employees are required to buy coverage for their employees starting in 2007. Click here for under 50 employees.  A YES vote on Proposition 72 will approve the Health Insurance Act, while a NO vote will repeal it.
SB 2 – Resource Area – Calif. Health Care Foundation Sorry, the links changed, you'll have to use THEIR search engine.
Small Business Health Coverage REQUIRED -L.A. Times Article 9/14/2003
Excerpts from the Article

California lawmakers passed a groundbreaking health insurance measure early Saturday that would require small businesses to provide coverage to 1 million of the state's working poor, who now rely on tax-supported programs for medical care.

employers with fewer than 20 workers would be exempt.

strong support has come from doctors, insurance companies and unions that argue that the insurance would save taxpayers $650 million to $1 billion in costs they are now billed through Medi-Cal, the state health program for the poor and disabled.

Advocates of the bill have forecast that the measure would produce almost immediate savings for taxpayers and insurance ratepayers because low-income people who now go to expensive emergency rooms for care would have their own private insurance. Currently, taxpayers and health-care providers pay the tab for virtually all those costs.

McClintock, who added that the bill would cost California jobs.

The Legislature sent a bill to the governor that would require many California employers to offer health insurance to their workers. The bill, SB 2, can be read at http://www.senate.ca.gov . Here's a look at some of the details of the bill:
•  Employers with at least 20 workers, but fewer than 50, would have to provide health insurance only if the Legislature also passed a 20% tax credit for those firms.
•  If they chose to provide coverage, employers would be required to pay at least 80% of the cost of the policy, with the workers paying the rest.
•  The cost of coverage would be tax-deductible for employers.
California Health Insurance Act of 2003 (SB 2)
Resource Page
The California Health Insurance Act of 2003 is historic legislation that opens a new chapter in the discussion over how to provide health care coverage for the uninsured. In accordance with our standard policy, the California HealthCare Foundation did not take a position on the legislation. To assist those interested, we have compiled the following fact sheet and resources (see below). This resource area will grow as we track the course of the new law and analyze its impact. To register for updates, click here.
For a print-friendly version of the following fact sheet, click here.
The Health Insurance Act of 2003: An Overview of SB 2
The Health Insurance Act of 2003, or Senate Bill 2 (SB 2), is a "pay or play" law that requires California employers to pay a fee to the state to provide health insurance unless the employer provides coverage directly, in which case the fee is waived. The bill was passed by the legislature on September 12, 2003, and signed by Governor Davis on October 5, 2003.
Who Will Be Covered under SB 2?
| | |
| --- | --- |
| | Eligible employees are those who have worked for an employer for three months, and work at least 100 hours per month. |
| | Firms with 200 or more California employees are required to participate beginning January 1, 2006; coverage is required for both workers and their dependents. |
| | Firms with 50 to 199 California employees are required to participate beginning January 1, 2007; coverage is required for workers but not dependents. |
| | Firms with 20 to 49 employees are exempt unless the state of California provides a tax credit to those firms equal to 20 percent of the employer's net cost of the fee. |
| | Firms with fewer than 20 employees are exempt. |
How Does SB 2 Work?
| | |
| --- | --- |
| | Firms are required to pay a fee to a state fund for each eligible worker. Firms offering coverage that meets the minimum requirements of the bill will receive a credit against the fee. |
| | The State Health Purchasing Fund will be newly created and administered by the Managed Risk Medical Insurance Board (MR MIP), which also manages California's Healthy Families program. MR MIP will set the fee and establish enrollee cost-sharing requirements (deductibles, co-insurance, and copayments). |
| | Employers that prefer to "play" (offer coverage) may apply to the Employment Development Department (EDD) for a credit against the fee. Coverage offered through the Department of Managed Health Care (DMHC) meets the requirement, as does coverage offered through the Department of Insurance as long as maximum out-of-pocket costs do not exceed those offered through DMHC-regulated preferred provider organizations (PPOs). Accident-only, hospital indemnity, and other limited benefit plans do not qualify. |
| | Employers and employees are required to share the costs of coverage. Employers are required to contribute at least 80 percent; workers must contribute the remaining amount, up to 20 percent. Worker contributions are capped at 5 percent of wages for low-income workers (defined as up to 200 percent of the Federal Poverty Level, about $18,000 for an individual or $30,500 for a family of three). |
| | MR MIP will coordinate coverage for those eligible for Medi-Cal and Healthy Families. |
| | A related law, AB 1528, establishes a Health Care Quality Improvement and Cost Containment Commission that will report to the legislature by January 1, 2005, and make recommendations for health care cost containment. |
| | Market rules currently in place in the small group market (2 to 50 workers) will be expanded to cover firms with 51 to 199 workers, though a rate band of +/-15 percent will be applied rather than the +/-10 percent bands which currently apply in the small group market. (Rate bands restrict the range of prices health plans may charge based on the risk profile of the employer group.) In addition, health insurers may offer different products to firms with 51 to 199 workers than they offer to firms with 2 to 50 workers. |
How Will SB 2 Affect the Uninsured?
UCLA's Center for Health Policy Research estimates that, of a total of 4.5 million uninsured Californians, the legislation will affect 860,000 workers and dependents when implemented for firms with 50 or more workers (about 18 percent of California 's uninsured). If implemented among firms with 20 to 49 workers as well, the number of Californians affected is estimated at 1.1 million.
How Will Firms Be Affected?
According to the Kaiser Family Foundation/Health Research Educational Trust (KFF/HRET) 2002 survey of California firms, 94 percent of firms with 50 to 199 workers and 99 percent of firms with 200 or more workers offered health insurance. The remaining firms will be required to pay the fee if they choose not to begin offering coverage.
Other firms already offer health insurance, but will be required to increase their contribution in order to meet the 80 percent requirement.
| | |
| --- | --- |
| | About 80 percent of firms with more than 50 workers contribute at least 80 percent of the premium for worker coverage. As a result of the legislation, the remaining 20 percent would need to upgrade their contribution to 80 percent (KFF/HRET). |
| | Only about half of firms with 200 or more workers pay the required 80 percent premium share for family coverage; the other half of firms would need to increase their premium share (KFF/HRET). |
Estimates of the costs that may be incurred by firms in California as a result of SB 2 vary from $1.3 billion (California Medical Association) to $11.3 billion (Employment Policies Institute). Labor market effects are uncertain. Opponents predict that many employers not currently offering health insurance will lay workers off or leave the state, while supporters argue that the majority of those employers are in locally based service industries and that the new requirement levels the playing field for firms already offering coverage.
What Happens Now?
MR. MIP is planning for SB 2 implementation, but opponents of the legislation may challenge it through one or more routes:
| | |
| --- | --- |
| | A state lawsuit that claims the "fee" is actually a tax that did not receive the required two-thirds majority vote in the legislature. |
| | A federal lawsuit that claims the law violates the Employee Retirement Income Security Act of 1974 (ERISA), a federal law pre-empting states from regulating employer benefit plans. |
| | A referendum to repeal SB 2 may be presented to the California voters. The California Chamber of Commerce has filed the required paperwork and would need about 375,000 signatures in order to place the measure on the ballot. |
The Legislation and Related Information
See the final text and legislative analyses of Senate Bill 2.
See the final text and legislative analyses of Assembly Bill 1528.
Read a fact sheet on Hawaii's Prepaid Health Care Act, the only state employer-mandate law in effect.
Legal Issues and Challenges
A CHCF fact sheet discusses the law's potential conflict with ERISA. See ERISA Implications for SB 2.
The National Academy for State Health Policy published Revisiting Pay or Play: How States Could Expand Employer-Based Coverage Within ERISA Constraints.
A coalition of business groups (including the California Chamber of Commerce, the California Restaurant Association, and the California Retailers Association) is seeking to overturn SB 2 by referendum. The referendum will appear on the November 2004 voters ballot. Find out more about this campaign at the Stop the Healthcare Tax site – no longer up.
Public Opinion Polls
A January 23 survey by The Field Poll measured voter awareness and opinion of SB 2. The poll found that while less than one in three voters (31%) are aware of SB 2, a large majority (65%) supports the measure's basic provisions after they are described. See The Field Poll results online.
Analyses of Potential Impact
UCLA Center for Health Policy Research fact sheet: SB 2 Will Extend Coverage to 1 Million Uninsured Workers and Dependents.
The Kaiser Family Foundation and the Health Research and Educational Trust have prepared The Health Insurance Act of 2003 (SB 2):
The Institute of Industrial Relations (IIR) is an "Organized Research Unit" of the University of California at Berkeley, and it has published two pieces on this topic.
The California Medical Association supports the new legislation and published this analysis in its online magazine, California Physician: Estimated Cost Impact and Savings SB 2 (Burton).
The California Chamber of Commerce, an opponent of SB 2, published Analysis of the Economic Impacts of Mandatory Health Coverage in California.
A report from the Employment Policies Institute examines The Cost of California's Health Insurance Act of 2003.
The California Partnership, an organization focused on building an anti-poverty movement in California, has issued a fact sheet about the impact of SB 2 on California's lowest-income workers.
Additional Resources
The California Managed Risk Medical Insurance Board has been tasked with implementing SB 2. The public is welcome at the Board's monthly meetings. Meeting agendas and information on SB 2 are available at the MRMIB site.
The California Labor Federation endorsed the new legislation and provides information for supporters.
The Foundation for Taxpayer and Consumer Rights, a consumer advocacy group, called on Governor Schwarzenegger to support the new statute. Read their letter to the new governor.
Davis Wright Tremaine LLP, a health law firm, has summarized the relevant requirements and operation of the new law in an article online.
Coming Soon
Check back here as we will add more resources on SB 2, such as:
| | |
| --- | --- |
| | A history of legislative attempts to mandate employer-sponsored health insurance; and |
| | Scenarios of the projected costs that firms may incur due to SB 2. |
To register for updates, click here.
Contact [email protected] with your questions and comments on this topic.
copied from chcf.org/
Is your Family Protected with Life Insurance? Click here for Instant Quote