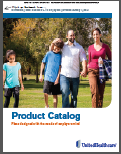 This is an HISTORICAL Page only.
United Health Care Product Catalog Rev 1.2018  *   11.2018   ** Reasons to choose UHC *  Rate Sheets 1.2019 *
Brochures & pdfs – many are just historical
Plan Mapping 1.2015 and Pre 2015 Plan Changes 
Full EOC for HMO plans 108 pages 2015
Webinars to learn about the tools that UHC provides to Employers.
See our current UHP Sales or Administrative Page
1.2017 Product Catalog   * Grid 2017
Underwriting Guidelines Rev. 4.2015 * 1.1.2017
Navigating your renewal kit  * Reminders
Mapping 2016 to 2017
Plan Benefit Changes 2016 to 2017
What do you value in a Health Plan Rev 3.2015
 UHC_eSERVICES_Rev11.10 r.pdf                                     
 UHC_ClientServices-IntroducingEmailServiceTeam_Rev4.13.pdf       
 Product Grid January 2016.pdf                                    
 Product Catalog 1.1.2016.pdf                                     
 Plan Code Mapping Jan 2016.pdf                                   
 Plan Benefit Changes Flyer (1.16).pdf                            
 New GAF Group Accceptance Form 2016.pdf                          
 Choice Simplified Flyer (1.16)names.of.plans.number.of.mds.pdf   
 Choice Simplified Flyer (1.16).pdf                               
 CA 1-100 Product Grid-2016.pdf                                   
 2016-product-grid-CA update.pdf


united advantage.com  for Top Producing Agents
7.2015 Product Catalog   ♦  Grid  ♦ Rate Guide
Underwriting Guidelines Rev. 4.2015
EmployER Administration Manual  Rev. 6.2010
UHC.com / United Health  Care – Main Portal for Small Biz
Check out the Small Employer Group 2014 Product Catalog, enter your census here for a free quote and give us a call 310.519.1335
We are PacifiCare/UHC Authorized Agents – Brokers and are happy to help you obtain coverage at no additional charge to you. PacifiCare/UHC compensates us to help you. Click here for some of the many benefits that an agent/broker can provide to the public. . Over 65? UHP – AARP Secure Horizons

Employee Introduction Info – Open Enrollment
Check out the other flyers for 2014.
broker.checklist • choice.simplified.flyer • mapping •navigation.renewal.kit product.grid •product.positioning •rate.guide underwriting.guidelines • what.do.u.value.in.a.health.plan • Flyer 2014 Plans MUST cover Essential Benefits
Video on Multi-Choice ♦ Simplified Video
Each employee can pick their own plan. SAME cost to the Employer!
Defined Contribution
Section 125 POP plan = employee's contributions are Tax Deductible.
PPACA Summary of Benefits & Procedures
Provider – MD Finder (Instructions)
Early Renewal? Extend coverage beyond your normal renewal date and avoid the 1.1.2014 mandates or renewal. Contrast this with SHOP's promise of 17% lower premiums.
1/2013
Related Pages in  United Health Plan – Pacificare Section