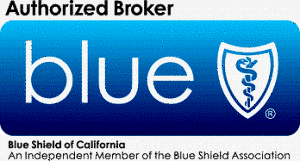 Blue Shield GROUP Plans
Blue Shield updated and moved everything around on their website 3.2017.   Just email us for any brochures and forms that you might need.
2017 Small Group Brochure ♦  Trio ACO  HMO ♦
email us for the most up to the minute info.
We are Blue Shield Employer Group Authorized Agents and are happy to help you get coverage at no extra charge to you, as  Blue Shield  pays  us to help you.   
Call 310.519.1335 or email us [email protected]  to discuss further.
Click here to get almost Instant ONLINE quotes, by just entering your census.
Medical Loss Ratio – The LA Times reports on 8.5.2015 that Blue Shield will pay out $83 million for 2014 an average of $136/policy holder and $21 million to 19,000 small employers, about $1,000.
Blue Shield Health Reform Site
Blue Shield Financial Strength
More on our Individual Website
Child Pages
Technical & Research Links
List Billing of Individual Plans is again available! Broker Blast 11.18.2015
Blue Shield Mission Statement
More on financials & Mission Statement on our Individual Site